Weight loss/Getting in shape

Asked by Sarah Coffey at 17:44 on February 20th, 2017
I seem to be on a never-ending roller coaster of losing and gaining weight. I will get super dedicated, lose weight, go to the gym frequently, then something disrupts me (I get the flu, for example) and I can't seem to get back on.
I enjoy healthy foods and going to the gym. This most recent venture, I was doing well for about four months, I got a very bad cold/virus, and since then I've not been able to find the motivation. I have a clear set of goals and I just can't seem to reach them or stay on track to reach them. I've already downloaded self-sabotage (I believe this is part of the problem), but I'd like to download a weight loss one and I'm not sure which I should get (healthy eating, perfect body, or another). Any advice is greatly appreciated!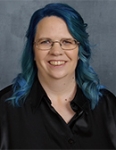 Hi Sarah,
Thank you for your question.
I've tagged a few downloads below that I hope you'll find helpful. Have a look and see what you think. :)
Best wishes,
Rebekah
Uncommon Care Team