Shaking

Asked by Anonymous at 02:42 on February 18th, 2017
Hello,
Which download would you recomend for this problem? Using hypnosis causes two things:
1) Try to still the body. And then stop moving at all for some time and than start shaking. Need to be moving a lot because of medicine.
2) Listen to specific tape that makes me feel uncomfortable and start shaking. Especially legs.
Thanks!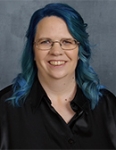 Hi there,
Thank you for your question.
I've tagged a couple of downloads below that I hope you find helpful.
Best wishes,
Rebekah
Uncommon Care Team