Negative conditioning in my job

Asked by Anonymous at 05:05 on January 26th, 2017
Hi there,
My question is very simple: I've noticed that I'm negatively conditioned as to my job, due to past difficulties, and even though I've changed a lot, I've coped with the situation in a much more positive way, the same old negative pattern works automatically when exposed to my job, teaching.
Which download would help best? I've already come across a few, but to star with, which one would help most?
Thanks for your insight and warm greetings,
Philippe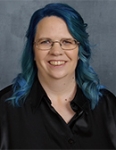 Hi Philippe,
Thank you for your question.
I've tagged some downloads below for you that I hope you'll find helpful.
Best wishes,
Rebekah
Uncommon Care Team