Need to do 6 years tax, I was made redundant and hoarded the money

Asked by Anonymous at 23:25 on December 29th, 2016
Six years ago, I was made redundent and I started working for myself. I could not find another job so I started a business, bit by bit, it was not what I wanted to do, but I got the kids through school and kept the family (we had a few issues together).
But but but but but!!!! I paid my VAT but not income tax, I realise now this was an anxiety disorder and that I hoarded and saved my money out of fear at losing the house and familly, etc.
I am over this, I have been for the last 12 months but I can not seem to face the issue and get started, I will have big fines pays and I fear that as it is my fault.
I have done all the files and organising around the edges, every things is boxed up and ready to start but I cant seem to take the first bite.
I tried the procrastination download but it didn't hit the mark for me, I didn't relate to the content.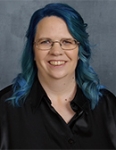 Hi there,
Thank you for your question.
I've tagged some downloads below for you, but I'd also recommend that you consider asking a professional tax preparer for assistance wading through it all to relieve some of the pressure on you. It's their job to know the requirements and do the paperwork and they may know ways to help reduce any fines.
Best wishes,
Rebekah
Uncommon Care Team