Enjoying sex

Asked by Anonymous at 06:12 on December 3rd, 2016
My wife comes from a very traditional background where sex is something that is an activity within closed doors and only allowed at particular times and ways.
She doesn't enjoy sexting or talking about sex on the phone. She doesn't enjoy oral sex at all and is resistant to any of these. I feel we could have a better and more intimate relationship if she could feel comfortable with these things and engage in it. How do you go about?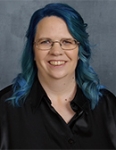 Hi there,
Thank you for your question.
I've tagged some downloads below and hope that one of them is helpful to you and your wife.
Best wishes,
Rebekah
Uncommon Care Team