Anxious about my 5-year-old starting school & getting upset

Asked by Anonymous at 06:22 on November 21st, 2016
My 5-year-old son needs to start school next year and he suffers from extreme anxiety and separation issues from me. He started school this year but we were advised to pull him out of school because he was unable to leave my side and would become visibly upset, crying hysterically if I went to leave him. He therefore has never been left with anyone other than his dad and then sometimes he still gets upset that I'm going to shops, etc. I have been advised to start leaving him for short periods with a family member in a safe environment he knows and trusts. The thought of doing this brings absolute dread up within me, I feel very upset that my child will cry even though I know he is safe and will possibly only cry for a short period. Any suggestions on what may help me deal with him becoming upset but knowing it's okay for him. I feel like I'm going to cause him more grief by leaving him. Thank you.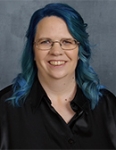 Hi there,
Thank you for your question. I'm sorry to hear about the rough time you and your son are going through at the moment.
To some degree, your son may be picking up on your own dread and reflecting it. Or you may be doing the same with his nerves. Or both. So the more we can do to calm both of you down, the better. :)
We have a download specially designed for young children around school separation anxiety, so I've tagged that below along with some suggestions for you.
I hope this helps!
Best wishes,
Rebekah
Uncommon Care Team