Downloads which teach you relaxation techniques that you can use outside of hypnosis

Asked by Anonymous at 15:55 on November 15th, 2016
hey there!
I stumbled upon the 7-11 breathing download on your site and was wondering if there any other downloads which teach relaxation techniques/stress relieving techniques that can be used outside of the hypnosis session?
thank you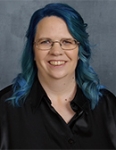 Hi there,
Thank you for your question and apologies for my delay replying. I was on holiday for a week earlier this month and then ill for a week, so I'm still catching up.
Of course, all of our hypnosis downloads, once they've taught you how to relax by listening to them, provide you that as a skill you can use whenever you need to. :) You might be surprised by everything you learn from our downloads without realizing it.
But yes, we've got a number of products that would help and I've tagged several of them below for you.
You might also like to check out our free 'Learn Hypnosis' video course, as learning self-hypnosis arms you with the ability to relax at will.
I hope this helps!
Best wishes,
Rebekah
Uncommon Care Team