Help selecting hypnosis program

Asked by Lisa Rodgers at 00:43 on October 24th, 2016
I am having a lot of trouble with just managing day-to-day life. I'd say I have a lot of fear of being an independent adult, managing work and money, running a household, and friends/family.
I've also had a lot of extreme anxiety lately in regards to my future and present due to making the big mistake of breaking up with my boyfriend of nearly 10 years. We were on a 12-month travelling/working holiday and I feel guilt and sadness for spoiling our trip because now we are back together, not travelling and trying to go back to our old lives, but I feel regret for hurting him and feel like nothing in my life is ever going to be the same since experiencing such fear/anxiety since breaking his heart and mine.
I've had trouble sleeping but am on medication to help me fall asleep but I can't sleep in and nap like I used to once before when life caused me little anxiety. It's hard to express but I just have general fear for the future now and have many negative feelings wash over me regularly.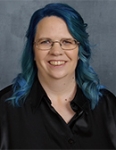 Hi there,
Thank you for your question.
I've tagged some downloads below that can help, so see what sounds like a good fit to your needs. You might also want to consider 'Work Life Balance' and 'Meet Your Human Needs'.
Best wishes,
Rebekah
Uncommon Care Team