Business success

Asked by Kayla Smith at 10:50 on September 28th, 2016
I have two businesses and three main jobs within those businesses:
I teach a childbirth education course.
I am a birth doula (some would call it a labor coach).
I sell essential oils.
I love people, but I can be shy.  When people are coming to me, I'm not shy at all. I feel like I bore the people in my classes much of the time, even though I'm very passionate and excited about what I'm teaching. When potential clients interview me, I'm getting better at selling myself, but I feel like I have a hard time connecting with them. It's more like I sit down, tell them what I do, and answer any questions and we're done. I feel like they need to see more of my personality than they do. I love the oils and believe in their benefits and there are many people who I feel like would benefit, but I have a hard time bringing it up to people in order to sell them.
I can only purchase 1-2 downloads right now and I can't figure out where to begin.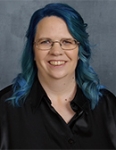 Hi there,
Thank you for your question.
I've tagged a few downloads below for you and would also recommend Promote your business. I hope you find that one or two of these sound useful to you. :)
Best wishes,
Rebekah
Uncommon Care Team