Fear of Commitment

Asked by Anonymous at 13:21 on September 13th, 2016
Is the fear of commitment download generic or specifically for relationships? I'm not looking for a relationship, but I can't commit to ANYTHING (projects, exercise, diet, work, plans w/friends, etc.) for fear of it not working out, wasting my time, "what if" all over the place. I won't even make a hair appointment, only walk in, because what if I don't want to go on that day? Craziness. The download sounds perfect but I'm wondering if it's generic enough to help me.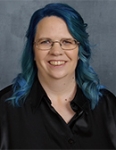 Hi there,
Thank you for your question.
Yes, the 'Fear of Commitment' download in our Relationship Problems category is specifically aimed at relationships.
But we have some other programs that can help. I've tagged a selection below for you.
Best wishes,
Rebekah
Uncommon Care Team