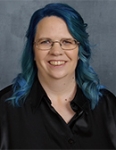 Hi Maureen,
Thank you for your question.
I've looked up your account and see that you're enrolled in Uncommon Hypnosis, which will teach you how to use hypnosis to help yourself. It also teaches basic approaches for helping friends and families, because there is no functional difference between hypnosis and self-hypnosis other than who's the guide and who's the subject. In hypnosis, you're guided through the hypnosis experience by someone else; in self-hypnosis, you're your own guide.
Several of our hypnosis downloads also teach self-hypnotic techniques, so I've tagged some of those below.
Best wishes,
Rebekah
Uncommon Care Team