Cancer

Asked by Rebecca L Abbe at 10:31 on July 29th, 2016
I have a friend who will be undergoing a double radical mastectomy in August 2016. I would like to gift her some downloads and am wondering which ones would be best. Do you have something like "preparing for surgery", "recovering after surgery", or something like that? Unfortunately she is also going through a breakup of her marriage. Talk about a double whammy! Thank you in advance for any suggestions you may have.
By the way, I love your hypnosis downloads!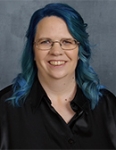 Hi there,
Thank you for your question and apologies for my delay in responding.
I'm sorry to hear about what your friend is going through. I've tagged some downloads below that can help and wish her all the best with that surgery and recovery.
Best wishes,
Rebekah
Uncommon Care Team