Learning Fast vs. Learn from a Pro

Asked by Ninad Sharma at 05:51 on June 25th, 2016
Hi,
I need to  decide between using the 'Learn Fast' MP3 and 'Learn from a Pro'. I am unable to figure out the difference between these two. Kindly help.
I already own the first one, but want to make sure that I am using my time on the right program.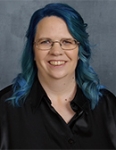 Hi Ninad,
Thank you for your question.
'Learn Fast' helps to change the listener's attitude to learning from the mindset that learning a new skill is hard to the natural mindset of simply absorbing new information, as we do when we're children.
'Learn from a Pro' works well for skills that you want to learn by evoking the experience of being an observant apprentice to a master in that skill. Which is, of course, a time-honored and well-tested way of learning a new skill.
I hope this helps!
Best wishes,
Rebekah
Uncommon Care Team