Recovering from a relationship break-up

Asked by Anonymous at 12:35 on May 28th, 2016
I am currently going through a break up in a relationship. One where he has stopped communicating with me so I have no idea what went wrong.
I am therefore going to through a number of emotions including self-doubt, sadness, questioning how I will ever find a partner. I am constantly checking my phone for a message. I am jealous of the relationships he has had. Why them and not me?
I need a program that will quickly get me out of this negative state.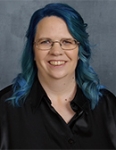 Hi there,
Thank you for your question. I'm sorry to hear about what you're going through at the moment. I hope you find one of the programs below helpful in getting through this and moving on.
Best wishes,
Rebekah
Uncommon Care Team