Confused with three.

Asked by Nithin Mathews at 21:30 on May 27th, 2016
I am planning to subscribe into growth zone and buy three audios in first month. But I have more than three appropriate candidates. They are:
Deeper Self Respect
How to Love Yourself
Positive Self Image
Happy Days
Positive Attitude
But now I am confused with the first three, i.e. Deeper Self Respect, How to Love Yourself & Positive Self Image. This confusion is because I feel all three gives the same result & I have problems addressed by each. I can only buy any one of them. Please help me select one from the three. Some of my problems are, I am in constant fight with myself, I consider myself worthless, I hate the way I am taking my life, i.e. in short I dont see myself a worthy person & I feel insecure about myself. I want to get the most from what life has to offer. I want motivation which can help me push forward. I know its not much, but please help me select & if possible, please suggest me the order i should purchase them in i.e. any one from the first three & the last two.
Thank you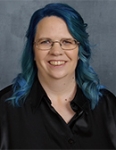 Hi Nithin,
Thank you for your question. Yes, in our vast library we do have some downloads that overlap or cover the same issue in different ways.
From what you say, I'd suggest going with Deeper Self Respect and see how you get on with that. Remember, we have a 90-day guarantee on our products, so if you don't feel it's the best match (you're far more the expert on yourself and your life than I, after all!), you can always request an exchange.
As for the order, we always recommend starting with whatever topic feels the most urgent to you. So preparing for a big presentation next week takes priority over long-term healthier eating, for example. But in this case, I think the self respect download would be a good base to build up first and then build on with the other two topics.
Best wishes,
Rebekah
Uncommon Care Team