Broken heart

Asked by Anonymous at 10:25 on May 16th, 2016
I left my marriage to an abusive alcoholic and was fine until he said he has found "the woman who is perfect for him". I don't want him back, but I'm so hurt and broken that he has moved on. We have four children. I'm just crying all the time. I need calm. I need sleep. I feel sad all the time and lonely too.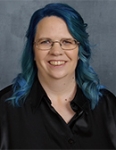 Hi there,
Thank you for your question. It's good to hear that you found the strength to get out of that relationship before you or your children were irrevocably hurt. But I'm sorry to hear you're again going through a rough time related to that relationship.
I hope the downloads below help.
Best wishes,
Rebekah
Uncommon Care Team