Overcome insecurity to create a relationship

Asked by Anonymous at 07:42 on April 1st, 2016
I need a hypnosis download that would help me to overcome insecurity when I meet a new man in order to create a relationship...
In the early stages of a relationship, I make scenarios that he did not like me and I imagine the worst in order to reject him before he rejects me... I interpret each of his words or moves as being negative and that he did not want to know me better... And I start feeling insecurity and the fear of abandonment in the early stages of the relationship... So that I used to attract... I don't enjoy the process of a new acquaintance and the prospect of a new relationship... I want to become secure and to leave my self free and confident to enjoy the process independent of the outcome of the new acquaintance.
Which download do you suggest would be the best for my case?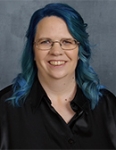 Hi there,
Thank you for your question.
Any or all of the downloads in the '10 Steps to Overcome Insecurity in Relationships' will help you with this. You could also look at 'Dating Confidence'.
I hope that helps!
Best wishes,
Rebekah
Uncommon Care Team