Fear of travel

Asked by Kelly Hall at 09:38 on March 29th, 2016
Whether it's five minutes down the road or five hours on a plane, I have full-blown panic. My fight or flight is waaay outta whack.
I have several of your hypnosis sessions for anxiety and panic and, thankfully, they appear to be helping. But this one is being difficult and I'm thinking I need one more direct to travel.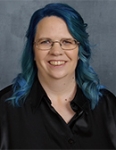 Hi Kelly,
Thank you for your question.
We do have downloads specifically for fear of travel, flying, and similar topics. I've linked to a few below.
We also have a website on panic attacks that you might want to visit for more help.
I hope this helps!
Best wishes,
Rebekah
Uncommon Care Team