Quarreling and stress are affecting our dancing

Asked by Anonymous at 23:49 on March 25th, 2016
We are professional ballroom dance competitors. Due to the high physical and mental stress of our job, instead of practicing, we end up spending more time fighting. We read a lot of communicating books and videos and know what we should do to better communicate, but things go downhill very fast. It is affecting our career and relationship.
The second thing is that the dance competition world is highly political and subjective. Just like celebrities, we have many supporters but we also have people telling us to our faces and online how much they disapprove of our style. We feel we have to prove ourselves all the time and then, during major competitions, we cannot dance our full potential and end up making stupid mistakes that we don't make during practices, which then result in even more fighting during practice and even more stress during the next major competition...
Which download can help us practice more efficiently and not fight so we can improve faster and perform our best at competitions?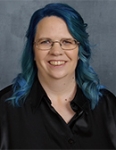 Hi there,
Thank you for your question.
It's not very surprising that the high demands of competition are causing a feedback loop of stress leading to quarreling leading to further concern over your dancing, increased stress, more fighting, and so on. These kinds of cycles are a common obstacle in the path of success.
I hope the downloads listed below are a great help to you and your dance partner.
Best wishes,
Rebekah
Uncommon Care Team