Unrequited love

Asked by Anonymous at 06:06 on March 3rd, 2016
I am going through the phase of unrequited love. I loved her for the past five years and confessed to her, but she is not ready for a physical relationship. We both are attached emotionally too much. I broke up with her, but she cried a lot and wants my friendship. What should I do?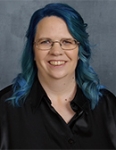 Hi there,
Thank you for your question.
It can certainly be difficult not to have your feelings returned. I hope one or more of the downloads below helps you be able to recover and maintain a friendship (if that's what you'd like to do, of course).
Best wishes,
Rebekah
Uncommon Care Team