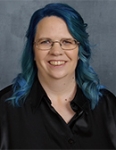 Hi Derek,
Thank you for your question.
That's a rather wide, ambitious goal. :) I would suggest you pick one area of your life you'd like to start improving and pick a download towards that goal. You may be surprised by how much improving one area affects other areas of your life.
I've tagged a few downloads below for your consideration, but one I can't tag that may be most helpful is 'Meet Your Human Needs'. I hope you find one of them helpful.
Best wishes,
Rebekah
Uncommon Care Team