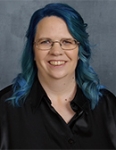 Hi there,
Thank you for your question.
I hope you find the sessions I've tagged below helpful. As always, you can find the script version by using the 'Text version' link on the right side of the audio page.
And in addition to our Motivation and Inspiration category, we also have a wide variety of motivation downloads for specific topics such as exercise motivation, success motivation, socializing motivation, and so on.
Best wishes,
Rebekah
Uncommon Care Team