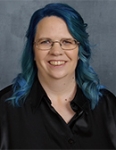 Hi Tansy,
Thank you for your question.
We certainly have a large selection of weight management options. Our most comprehensive package is the '10-Download Weight Loss Hypnosis Package', which covers the ten most common weight loss concerns and includes several support emails.
Or if you'd like to spend less upfront and the five downloads in the 'Weight Management Pack' meet your needs, that's another option. If you'd later like to get the rest of the downloads in the 10-download package, create a free account and the site will remember what you already own and discount the pack so you don't pay twice for any program.
It's also worth noting that we back all of our products with a 90-day money back guarantee, so there's no harm in trying. :) If the programs don't suit you or you don't start to see the progress you'd like to see in three months, just get in touch with our Uncommon Care Team.
Best wishes,
Rebekah
Uncommon Care Team