Living a more positive life, improving relationship, get back to exercise

Asked by Anonymous at 11:26 on November 30th, 2015
I need help with turning my life into a more positive, vibrant life. I would like to live life with plenty of abundance, less stress, and with a healthy mind and body together. I want to live my very best of this life. Fall in love with life. Improve my relationship with my partner by changing for the better by improving being lazy and unable to do things. I want to free my mind from the traps of constant thoughts in my head, which are keeping me stuck in a rut when I need to exercise. I would love help with my energy levels in order to exercise effectively. I need the boldness to get up and start back losing weight. I want to feel free and alive in my relationship. If it should end, then I know I put my best foot forward.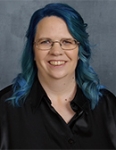 Hi there,
Thank you for your question and apologies for my delay in responding.
I can see you have some big goals here and hope the suggestions below help you start working towards them. :) We usually recommend that people start with whatever is most pressing to them, then move on to other areas as they start seeing the progress they want to make take shape.
So have a look at the downloads below and start with whatever seems right to you.
Best wishes,
Rebekah
Uncommon Care Team