No fruits and veggies

Asked by Anonymous at 06:32 on October 25th, 2015
Hello!
I have a new patient who never ate fruit and veggies so far.
She wants to change that because of her child to be a good example.
She has fear and disgust for it and cannot remember how it started and why...
Any suggestions?
Thanks a lot for great service!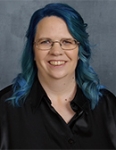 Hi there,
Thank you for your question.
We have a download to help encourage people to eat fruits and veggies. You can find the script here so you can adapt it to your client.
Best wishes,
Rebekah
Uncommon Care Team