Bad job

Asked by Karl-Friedrich Stöhr at 09:25 on October 22nd, 2015
Hi,
I can't change my life. I really want to change my life but it's only getting worse. I aborted my graduation because I can't learn for it. I have a low-wage job and I don't like it. I have only some friends and no partner. I don't like to meet or talk with new people because I can't endure a conversation. I don't want to talk with friends about my job or my education. I really want a girlfriend but I can't tell her something about my life. I don't know what I should do for a living. I don't want to make any stupid job. I can't decide which career I should choose because I don't like any. But I have to make a choice. I'm 26 years old. I don't know how I should solve these problems.
Every time I think I solve these problems but nothing changed. What could I do? Every time I have negative feelings across my future.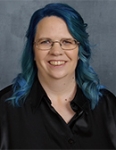 Hello Karl,
Apologies for the slight delay replying to you here. I forwarded your question to Mark for his input. Here's what he had to say:
"Thanks for your question. It sounds like many of your basic emotional needs are not being met by the way you are living at the moment. We all have needs for meaning, companionship, a sense of status, safety, and purpose. Clearly, your job is not providing you with this and when we are not meeting these kinds of needs, then we feel less like socializing and so forth. It might be good for you to read this article.
"When needs start being met, then there is a happy ripple effect and other parts of life also start to improve (including concentration, which is great for study). I suggest you listen to 'Meet Your Human Needs'.
"There is no one solution, but you need to make a beginning to the improvement of your life and situation. I also think 'Find Your Passion' will be really good for you.
"All the best,
"Mark"
(I've had to tag another session below in order to submit this response, due to a technical glitch.)