Anxiety and job stress

Asked by Anonymous at 16:04 on October 20th, 2015
I am having a difficult time coping with the stress of my job and my anxiety level is very high. I react by withdrawing and becoming more and more disorganized at home. I am beginning to misplace things and I am having a hard time concentrating and getting things done. I often dread going to work and don't want anyone to see the mess in my home. I'm embarrassed and want to change, but I don't know where to start.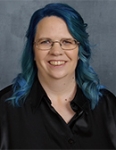 Hi there,
Thank you for your question.
I'm sorry to hear what you're going through at the moment. I hope you find one of the downloads below to be of help.
You may also want to have a look at this article on the primal human needs.
Best wishes,
Rebekah
Uncommon Care Team