Afraid of Work

Asked by Anonymous at 08:48 on October 20th, 2015
Hi,
My brother-in-law is having fear of going to work. The thing began when he started his first work after graduating. Unfortunately, his boss was always shouting at him and he was ending up sad and crying at work. Eventually, he left work and started to look for another career.
Today, he started going to a new job. Fortunately, his boss is outgoing and does not stress him out (til now). The problem is that he was given a task and is afraid that he will not do it well (obviously he lost a little bit of confidence from his first job). Which hypnosis can help him out please?
Thank you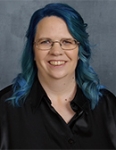 Hi there,
Thank you for your question.
As with any other bully, a bad boss in one's past certainly can affect future confidence. I hope one of the downloads below helps!
Best wishes,
Rebekah
Uncommon Care Team