Young but doing nothing with life

Asked by Justin Chustz at 19:07 on October 16th, 2015
Hi,
I have been a customer of the site for a while now after having success with the self-confidence downloads, but one thing I am having a difficult time with overcoming is starting and sticking to things that don't grant me instant gratification. Such as working out, going to school, and really anything that requires long-term effort.
As a young man, being 22 years old, I am tired of merely being a spectator of life and would really appreciate your input.
Thanks,
Justin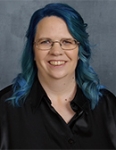 Hi Justin,
Thank you for your question.
We have quite a few motivation-related downloads and I've tagged some I think you'll find helpful.
Best wishes,
Rebekah
Uncommon Care Team