Dealing with a severe narcissist

Asked by Anonymous at 14:36 on October 9th, 2015
I work for a narcissist/psychopath who has made my private life hell for the last three years while making it almost impossible to leave his employ. There has to be a way of dealing with the social isolation and stress caused by this. This is not just a case of some nasty gossip and rumour mongering, it is a sustained attempt to dismantle my life, which - although it has failed in many ways - has caused changes in my thought patterns and ability to trust and enjoy life.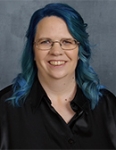 Hi there,
Thank you for your question.
I'm sorry to hear about what you're going through! I've tagged some downloads below that I hope you'll find helpful and I also would like to recommend you read our article on meeting your primal human needs.
I hope this helps!
Best wishes,
Rebekah
Uncommon Care Team