Memorizing Choreography

Asked by Anonymous at 12:16 on October 8th, 2015
Hi there,
Which download would you suggest for me? I'd like to memorize the choreography I present to my fitness classes quicker. I feel like it takes so long to learn and then memorize the moves, along with then cueing my students AND being a good/confident instructor.
There are about three formats I would like to be offering but just memorizng an hour's worth of one routine is challenging and time consuming.
Thanks in advance!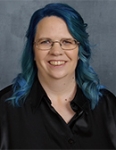 Hi there,
Thank you for your question.
Whether your fitness classes include dance or not, your best option for learning choreography in what we already have is 'Learn Dance Steps'. I've also included a couple others you might find helpful. You might like to sign up as an affiliate and link your students to 'Fitness Class Motivation'. :)
Best wishes,
Rebekah
Uncommon Care Team