I want to excel in the interview and group discussion

Asked by Nithin Mathews at 22:01 on September 21st, 2015
I am an MBA student nearing my summer internship. I want to excel in the interview and group discussion. The main problems I find in myself are I cannot talk well in a group discussion, I get emotionally involved in an argument and get hyper, I fall short in interviews, and I am a socially shy person.
I was thinking of buying 'Selling Yourself' audio for help. I already have 'Be More Persuasive'. Is my choice right?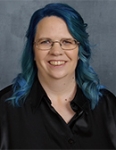 Hi Nithin,
Firstly, my apologies for the delay in responding. This section of the site was having technical difficulties, it took our IT team some time to find and fix the problem, and I'm working through the backlog as quickly as I can. :)
'Selling Yourself' could certainly help. I've tagged some other downloads below that will help you present yourself well in your interviews and group discussions. I hope you find them a good fit!
Best wishes,
Rebekah
Uncommon Care Team