Stopping yourself saying or writing something you will regret

Asked by Garry Pennington at 02:37 on September 3rd, 2015
I have insecurity issues and have been listening to 'Overcoming Insecurity in Relationships' and 'Stop Mind Reading'. I have seen improvement in these areas.
I was married for 26 years and widowed 12 months ago. I am now in a long-distance relationship via text and phone, but I sometimes find myself saying or writing things, particularly text, that I know I should not write and I know are wrong, but find myself unable to stop myself writing them and shooting off the text message, only to regret sending the message as soon as it is gone (not foul language). Some of this is due to misinterpretation or mind reading (I still listen to 'Stop Mind Reading').
What I need is something to stop that impulse to send off a sarcastic or potentially hurtful comment or say something I shouldn't. I want to stop being so impulsive with messaging and sarcastic as it is hurting my relationship. When together, we get on great.
Any pointers at a suitable download would be appreciated.
Regards,
Garry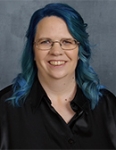 Hi Garry,
Firstly, my apologies for the delay in responding. This section of the site was having technical difficulties, it took our IT team some time to find and fix the problem, and I'm working through the backlog as quickly as I can. :)
It's great to hear that you're seeing improvement thanks to 'Overcoming Insecurity in Relationships' and 'Stop Mind Reading'!
We have a couple of downloads that will help you be more mindful of what you text and consider it before you send it. I've tagged them below for you.
I hope you find them helpful!
Best wishes,
Rebekah
Uncommon Care Team