Stop taking antidepressants

Asked by Anonymous at 05:23 on September 1st, 2015
I have been taking antidepressants for many years and am currently taking 200mg of Sertraline daily, mainly for anxiety and PTSD. I am hoping to conceive early next year and want to come off the pills well before then. I will be seeking advice from my doctor, but is there a download that will assist this process?
Thanks.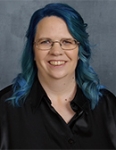 Hi there,
Firstly, my apologies for the delay in responding. This section of the site was having technical difficulties, it took our IT team some time to find and fix the problem, and I'm working through the backlog as quickly as I can. :)
As you already know, it's vital to work with your doctor to come off any medication safely. However, we do have a download (linked below) to assist with reducing the withdrawal effects as you do so.
I've also linked to a couple of our anxiety downloads, but we have many others that you may find more helpful, depending on the nature of your anxiety. And in case you might want it, I've also linked to a couple of downloads to help with your conception. :) (We also have 'Positive Pregnancy' and 'Childbirth Hypnosis' when you're ready for those.)
If you'd like help finding a practitioner near you trained in the Rewind Technique - a highly effective PTSD treatment - please get in touch with your location so we can check our trainee roster for you.
I hope this helps! Good luck.
Best wishes,
Rebekah
Uncommon Care Team