Discouragement in business

Asked by Anonymous at 10:07 on August 12th, 2015
My business has been good for many years, but it has been seriously affected by the downturn in the US economy. Although we hear the economy is coming back, my business isn't. I'm feeling discouraged and it's my discouragement that is the biggest problem for my company. What kind of download would you suggest?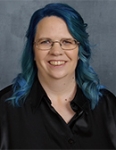 Hi there,
Firstly, my apologies for the delay in responding. This section of the site was having technical difficulties, it took our IT team some time to find and fix the problem, and I'm working through the backlog as quickly as I can. :)
What you're feeling certainly isn't uncommon in this day and age, but I know that simply knowing you're not alone doesn't always help. I hope the downloads I've flagged below do help.
Best wishes,
Rebekah
Uncommon Care Team