Social anxiety - which download?

Asked by Anonymous at 19:04 on July 13th, 2015
Hey there,
I am a 23-year-old male and am extremely excited to hopefully make some improvements with your products! I have exhausted almost every other option!
In brief, I have always been a 100% extroverted person, have never had any trouble making friends, have always been accepted, etc. Often I am the loudest person in the room and nobody would ever guess how I am feeling on the inside versus what is portrayed on the outside! But I have suffered from social anxiety my entire life and lately it has become unbearable! I don't avoid things I don't like, I do it anyways, but everyday life is often becoming physical torture.
Some days I am fearless, happy, positive; other days (about 50/50), I will be blushing/sweating almost constantly, have a constant knot in my chest, zero appetite/nausea, and be a complete nervous wreck! Completely uncomfortable even shopping, getting my hair cut (both have mirrors), having a sit down meal with close friends/family, etc. What should I get?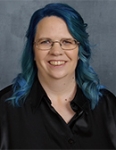 Hi there,
Thank you for your message. We've developed a 10 Step pack to cover most aspects of social anxiety and it includes an ebook to guide you through listening to the downloads and checking how you improve.
You can also download any of the 10 downloads on their own if there's a particular aspect of social anxiety you'd like to tackle first.
I hope that helps!
Best wishes,
Rebekah
Uncommon Care Team