Pianist with stage fright

Asked by Chad Conlan at 09:33 on July 10th, 2015
Hello!
First, I must tell you that I am hooked on your site. I discovered it quite by accident, but found myself coming back again and again. Without a doubt, your site stands out among the rest...it exudes professionalism and intelligence, while remaining 'down to earth'.
I am a pianist with quite a case of performance anxiety. It is something I've dealt with in varying degrees over the years, but has recently become out of control. I have a very important performance coming up and I'm terrified that it won't go well. This problem isn't limited to the stage - even rehearsals have become scary. And it's frustrating that so many hundreds of hours of preparation can go into a single concert and I end up looking like an amateur. This loss of confidence has affected my reputation and stripped away the pleasure of performing! I can't seem to find a download that directly addresses performance anxiety for musicians. What would you recommend?
Thank you so much and best wishes,
Chad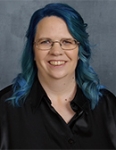 Hi Chad!
Thank you for your kind words about our site. :) (I felt the same when I first found it.)
I'm sorry to hear about what you're going through. We have a few downloads that can help that I've tagged below, but the one best suited to your needs is 'Musicians & Singers Nerves'.
I hope that helps. Best of luck with your concert!
Best wishes,
Rebekah
Uncommon Care Team