PTSD

Asked by purged purged at 20:36 on July 1st, 2015
My mom cut herself on a broken bottle while pushing garbage down into a container. The cut she sustained left her with virtually no use of her right hand. Her physical therapist suggested she get some help for PTSD, but she doesn't have insurance.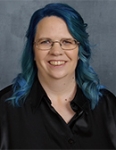 Hi Tiffiany,
Thank you for your message and I'm sorry to hear about your mother's injury.
The first question that should be cleared up here is whether your mother truly has posttraumatic stress disorder. Not every person who experiences a traumatic event automatically develops PTSD. Of course, a proper evaluation should be carried out by a well-trained mental health therapist, but you and your mother may find the information in these articles interesting and helpful, although some of them are written more with practitioners in mind:
If you or your mother contact our office, we may be able to find someone near her who can evaluate her properly and is trained in the Rewind Technique, which is a fast, safe, and comfortable way to lift trauma. We don't have a download for this, because due to the nature of trauma, it's best treated in-person by a qualified professional who can work with the individual needs of the client.
Many therapists and counselors will work with people who don't have insurance, such as by offering income-sensitive sliding fee scales.
I hope this helps!
Best wishes,
Rebekah
Uncommon Care Team
PS - The form here won't let me post my response without recommending at least one program, so I'm putting in our programs for healing and pain relief.