Thesis Writing and Procrastination

Asked by Anonymous at 09:51 on June 24th, 2015
Hi there,
My main aim is to get myself to really start working on my thesis. But in the process of procrastinating, I have developed sort of an addiction to the Internet. Basically, I've been reluctant to do anything but watching dramas/reading novels/playing games online. So I'm wondering whether the session on "Write Your Dissertation" addresses these problems or whether I should get something else. Thanks!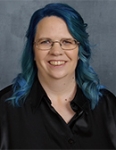 Hi there,
Yes, 'Write Your Dissertation' will help you get focused and get down to work on your dissertation. :) But if you need a little extra help, I've tagged some downloads below that address what you mentioned.
I hope these help and good luck with your thesis!
Best wishes,
Rebekah
Uncommon Care Team

I can vouch for 'Write Your Dissertation'. I was in sheer panic - with nothing but a blank screen and no idea how I was going to fill that space with 100,000 words. So, in desperation I got both 'Write Your Dissertation' and 'Stop Procrastinating'. I had already done my research project but had to write it up and didn't have a clue how to start. These downloads were incredible - I wrote the dissertation in two weeks - and edited it down from 300,000 words to the required 100,000 words in the next week and submitted it with a couple of days to go. I received a Merit mark - which I was surprised about as I kind of thought that I had just knocked it out at the time. However, when I go back and read it now it is actually really good work. I only share this last info as I hope it will help you - I thought I was a lost cause and was going to throw five years' work down the drain.
Good luck!