How can I stop procrastinating over leaving my long-term partner who continues to make me feel guilt?

Asked by Anonymous at 08:10 on June 11th, 2015
My partner is 12 years older than me and we have been unhappy for the last ten years of our 30-year relationship. She has controlled and manipulated the entire relationship and we avoid issues by pretending they are not there until it explodes. I have tried to leave many times and dream of the life I really want to have away from this relationship, but am always guilt-ridden and can't seem to get the courage.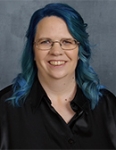 Hi there,
Thank you for your question. I've suggested some downloads for you below and I do hope they help. You may also want to have a look at some of the relationship articles Mark has written on UncommonHelp.me.
Best of luck for a happier future!
Rebekah
Uncommon Care Team