Help for Transcription Work

Asked by Samin Gunther at 07:38 on June 9th, 2015
The skill sets for doing general transcription are basically fast and accurate typing; stellar listening skills; and efficient, effective researching. The researching side I'm fine with and the typing side I'm always improving on. But the listening and recalling lines of spoken dialogue set I'm having trouble with taking to the next level. I can do it well but only can remember about five to eight words of someone's speaking at a time. What downloads can I use to help sharpen my ability to remember what someone says in bigger chunks and then recall it quickly and accurately to type it out? Thanks.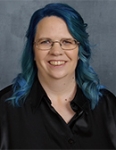 Hi Samin,
Thank you for your question. Although you've said you're always improving on your typing, you might like to have a listen to our 'Improve Your Typing Speed' download for an extra boost. :)
I've picked 'Listening Skills' as a recommendation below, as it may help. But you might want to have a look at our Growth Zone exclusive downloads 'Supercharged Hearing' and the 'Brain Power' pack for improved listening, concentration, and recall.
I hope this helps!
Best wishes,
Rebekah
Uncommon Care Team