My nervousness could lose me my job!

Asked by Anonymous at 11:29 on April 28th, 2015
I have to take a yearly physical exam to be sure I am fit for my physically demanding job. If I fail the physical, I will lose my job.
This all makes me so nervous, that my heart rate rises and that's not good when they take my blood pressure.
Any ideas?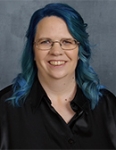 Hi there,
It sounds like you'd really benefit from our download for 'white coat syndrome'. That refers to the blood pressure spike some people can get because going to the doctor makes them nervous.
I hope it helps! Good luck with your physical.
Best wishes,
Rebekah
Uncommon Care Team