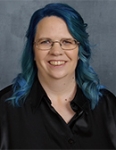 Hi there,
I'm very sorry to hear about what you're going through. :(
Hypnosis can certainly assist and ease cancer treatments and help you stay positive through this, which will itself aid healing. But just be aware that hypnosis should only be used in tandem with medical care. It's not a replacement for proper treatment.
I've marked our cancer-related sessions below, but if you're at all struggling with your medical bills, please contact us and we'll arrange for you to receive the sessions.
I hope this helps.
Best wishes for a swift recovery,
Rebekah
Uncommon Care Team