What type of script to use for domestic violence survivors at a Expo for White Ribbon

Asked by Anonymous at 05:47 on April 18th, 2015
I have been asked to help out at an Expo that supports women who have experienced domestic violence. They would like me to offer an introduction to hypnosis (half-hour sessions).
I am not sure what script would be best for me to use. I will give a short induction and deepener and then need assistance in what I should follow with.
Can you suggest what would be best to follow with? Increased self-esteem, moving on, confidence, etc.
Do you have a script I could purchase that might help me out here? As I said, it is not a topic I have dealt with before. I mostly work with clients who want to give up smoking, lose weight, addictions, etc.
Any help would be greatly appreciated.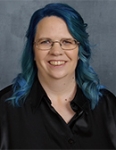 Hi there,
Since you asked for scripts on self-esteem and confidence, I've marked a couple of those as suggestions, as well as a couple general relaxation scripts. (On the right side of any download page, there's a link to the script version.)
In half an hour at an expo (you didn't say how public the 'session' setting would be), just to give a demo, some general relaxation would probably be best, to give a 'taster' of hypnosis and how it can help calm down high emotion.
For actually treating any trauma from domestic violence, we recommend the Rewind Technique.
I hope this helps! :)
Rebekah
Uncommon Care Team