The Hypnosis Downloads.com Affiliate Program
"A Perfect Match for Almost Any Website."
Contact Roger Elliott, your affiliate program manager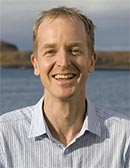 By Email: You can contact me by simply completing the form below and hitting the "Send" button. I'll get back to you as quickly as possible, usually within 24 hours unless you catch me on a weekend off ;-)
By Phone: +44(0)1273 776770 9am-5pm GMT (For the current UK time, click here). Within the UK, calls are charged at normal rates, for international rates, please contact your telephone service provider.
By Post: Uncommon Knowledge Ltd, 3rd Floor, Boswell House, Argyll Square, Oban, Scotland, UK PA34 4BD