10-Step Hypnosis Courses
Get comprehensive help with our in-depth, workbook-supported, step-by-step courses.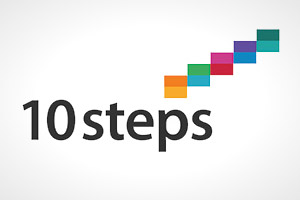 Relax as you are led, step by step, to your goal by the in-depth workbook and 10 hypnosis downloads in every 10-Step course.
Sometimes, a single download just isn't enough. You've decided that now is the time to make a change, and you want to comprehensively make that change.
Be guided by the in-depth workbook, 10 hypnosis sessions and progress measurement tool
These 10-step courses are the self-help equivalent of a series of hypnotherapy sessions, covering every related area to the main issue to ensure that change is complete, and fully integrated across all areas of your life.
Each course contains a PDF workbook written by Hypnosis Downloads co-founder Mark Tyrrell, with a chapter dedicated to each hypnosis session and how to get the most from it. Each chapter also has a progress indicator chart for you to measure your progress, supporting resources and new perspectives on the topic covered by the download.
Taking one of our 10-step hypnosis courses is a serious commitment, but one which will make a serious difference in your life.
All our '10-Step Courses' self hypnosis sessions ...
* Results may vary from person to person. This is why we provide a no-questions asked 90-day money-back guarantee to ensure you feel comfortable trying our products out. We believe they are the best available, and hope you will too.