Hypnosis Unwrapped - Hypnosis Training DVD
This product has been upgraded, you can read about 'Uncommon Hypnosis' here »
Do you want to really know how to hypnotize?
And I mean the scientific method that professional hypnotists learn?
Uncommon Knowledge (creators of Hypnosis Downloads.com) is a leading educator in indirect, conversational hypnosis in the UK; since 1996 they have trained thousands of people in how to use hypnosis for improved mental health and superior performance.
Now you can own their renowned hypnosis workshop ON DVD
To attend the original workshop would cost you nearly $300; now you can watch the workshop as many times as you want, with the advantage of subtitled commentary, plus extra bonus material of other people performing inductions and a 70-page guide.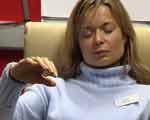 And, as well as the Hypnosis Unwrapped DVD you will also receive:
the Peaceful moments hypnosis training pack – which includes the Peaceful Moments CD and scripts worth $ 28.25
All this valuable material can be yours for just $ 150.00!
(More on these free bonuses later.)
Become a highly skilful hypnotist
Hypnosis Unwrapped demonstrates everything you need to use hypnosis successfully and safely – every piece of knowledge, every language pattern, every skill and technique. With this world-first DVD in your hands you will know more about hypnosis than almost anyone else – including many hypnotherapists!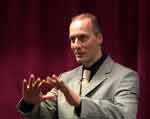 You will learn...
The difference between old-style authoritarian "you are getting sleepy" hypnosis and modern, indirect, Ericksonian, 'conversational' hypnosis
The perfect amount of eye contact for maximum believability
How to get round resistant types
How to deliver your message powerfully but with subtlety
How to embed suggestions and commands in conversation
Using presupposition to sound confident
Using presupposition in teaching; with kids; with staff to inspire confidence
The remarkable power of expectation and how to harness it
How expectancy creates post-hypnotic suggestion, or pattern-matching
How your emotional state filters incoming information and how you can use this
How to influence without bossing people around
How to use presupposition to create a new psychological blueprint
Word Magic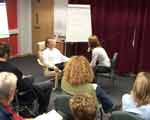 How to create post-hypnotic suggestion
Why telling people they are wonderful doesn't work and what to do instead
How to use 'sleight of mouth' to get your message accepted
How to give people choice but still get the outcome you want
Uncommon Insights
Razor-sharp insights into the function of the unconscious mind and how it developed.
What your unconscious mind is there for, and how to use it to your best advantage.
Why focusing on problems can make things worse, and how to focus beyond the problem
What your conscious mind is best for, and what to leave to your unconscious
The fundamental principle of unconscious pattern matching and the insights it gives us into emotional problems – such as phobias or sexual fetishes - and all human behaviour
The Real Truth About Hypnosis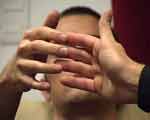 The reason for the old watch-swinging technique – why it worked (sometimes!)
The nature of hypnosis – brand-new insights into what hypnosis actually is, and how it is connected to the REM (Rapid Eye Movement) state of sleep
Why catalepsy (paralysis) occurs in hypnosis and how to encourage it
Different ways of entering hypnosis – progressive relaxation or the shock tactics of stage hypnosis – and why these use the same mechanism
Why you must be flexible to use hypnosis well – and how to do it
Milton Erickson's utilization principle – changing the approach to fit the subject – being successful with anyone
Demonstration of a naturalistic induction – the utilization principle in action
Performance-maximizing knowledge
Why the imagination is as powerful as reality – and how to use this in hypnosis
Why learning hypnosis is the quickest way to solve problems or improve performance
The different types of trance and how to spot them in others
How to maximize your success hypnotizing others
Immediately get beyond the 'reading scripts' stage that so many hypnotherapists get stuck at
Demonstration of arm levitation phenomena and why it happens
Bonus material – a student using the overlapping sensory experience approach to achieve a hand levitation
This DVD is so crammed with astounding psychological insights that it will have you gasping out loud with amazement. You will watch it 20 times through and still be discovering stunning new facts, tools and tricks.
The built-in subtitle commentary will draw your attention to the key points, and the narrator summaries will ensure you remember the most important ones.
In conjunction with the DVD, the accompanying 70-page guide will provide all you require to become skilled at conversational hypnosis.
This product has been upgraded, you can read about 'Uncommon Hypnosis' here »