Help Even the Most Difficult Client Stop Smoking
Take our tutor-supported online course and get a tried-and-tested step-by-step quit smoking system that will help your clients become real non-smokers (plus bonus marketing materials to bring them into your practice)
If you've spent any time treating clients for their smoking habit, you'll be familiar with that 'ganged up on' feeling.
You know: the sense that you're actually fighting the smoker in your treatment room, rather than helping them.
And that they've got backup fighting for them too - the cigarettes.
This is the trap that many smoking cessation practitioners fall into, and the trap that most quit smoking systems fail to address.
And it's so frustrating isn't it? They're arguing against their own health - their own life, but you can't see a way through the addictive defence shield.
Because there's something very clever indeed about the way cigarettes fool the smoker...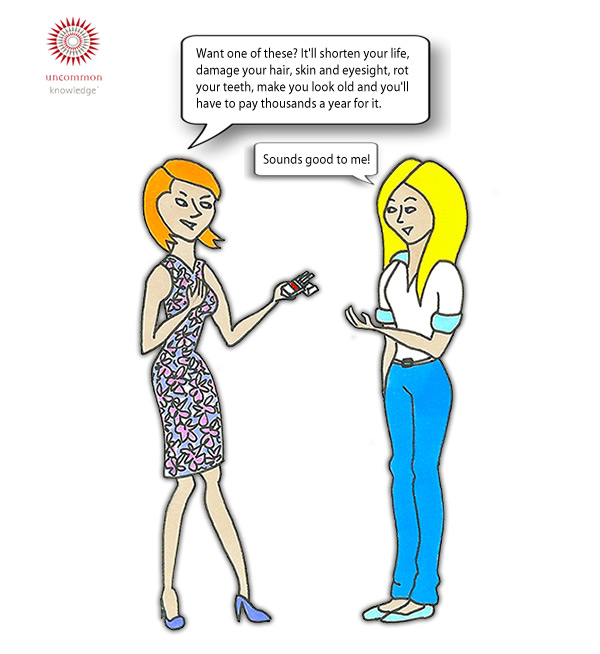 Creative strategies for stubborn smokers
Although your smoking client came to you asking for help, their addiction grants them artfully creative 'logic' to justify their habit, dismiss their ability to stop smoking, resist your ability to help them, and keep on smoking. No matter what you try, whatever 'punches' you throw, one or both of your opponents is ready for you.
It's human nature. Even your client's most unreasonable and self-defeating excuses seems perfectly reasonable to them, because the maddening (to you) behaviours that surround addiction and habit operate on an unconscious level. Which is why, despite its critical importance to the client's health, smoking cessation treatment can feel to the therapist like an never-ending crusade.
It's all too common to hear:
"I had such a bad day; I really needed that smoke."


"I can't stop; my father was addicted and I'm addicted... It must be genetic."


"The thing is, I have an addictive personality."


"I don't think I'm ready to quit just yet."


"This just hasn't worked for me."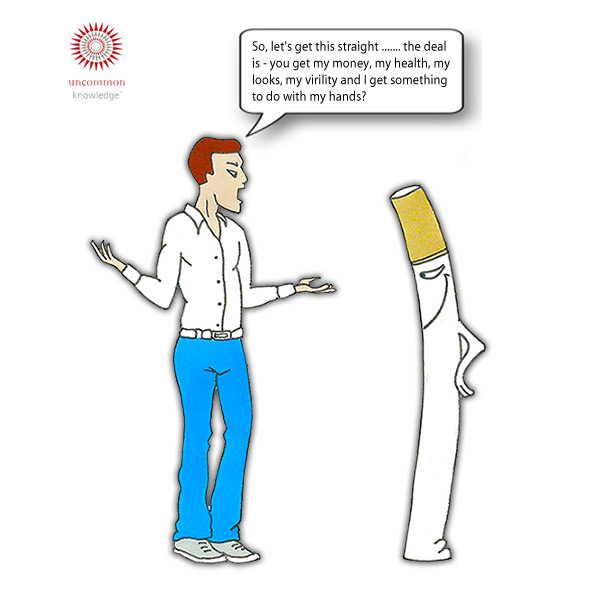 And the phrase that strikes fear into the hearts of so many competent smoking cessation practitioners:
"The trouble is, I really like smoking."
Your smoker might even agree with all you say and seem to take it to heart, not realizing that their inner resistance is working hard to sabotage both of you. And there's the key:
Turning your client into a 'double agent'
You need to recruit your client to your side, against the cigarettes.
When you learn how to sidestep all resistance, it's like dropping your end of a tug-of-war rope. The struggle ends and you can then help them turn that resistance against the smoking habit and pull together to defeat the real enemy once and for all.
And when you have such confidence in your smoking cessation approach, it sets your creativity free to make each session more enjoyable for both you and your client.
More than just new techniques; an entirely new plan of attack
When you learn 'How to Stop Anyone Smoking', you'll start by gaining an empowering new mindset for you about smoking cessation. This new way of thinking will obliterate your old beliefs and give you a fresh understanding of how smoking works.
Armed with this new Uncommon Knowledge, you will see your smoking clients' habitual behaviour through a fascinatingly clear lens of understanding. No longer will the rationale for their responses, actions, and arguments be perplexing. And the steps you need to take with them will feel so obvious, you'll be amazed you didn't see them before.
You will have the key to release your client from their smoking cage.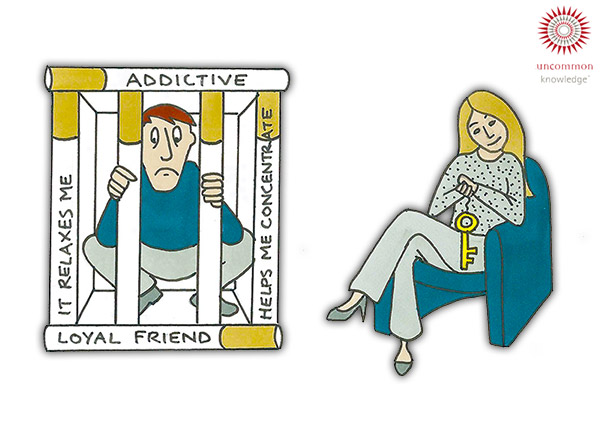 Recruit the unconscious mind to win the campaign
Your client may act like their smoking is a conscious decision, but no one consciously wants to smoke. (If you need further proof of that, remember who set the session appointment.)
We all know that attempting to argue away beliefs is like hacking away at the stems of garden weeds; they may back off for a time, but until you exterminate the root, they'll continue to choke off positive new growth. This is why How to Stop Anyone Smoking teaches you how to work at the unconscious level to change the smoker's attitude towards their habit.
Together against the cigarettes
Another key element of the Uncommon Knowledge smoking cessation system is the awareness that rapport is everything in therapy. The approach we teach enables you to maintain high levels of rapport with your client throughout the smoking cessation process. You and your client will feel you're fighting together against the cigarettes, rather than you struggling with your client over an attempt to steal something they love. Just imagine how this will revolutionize your experience with smoking clients.
What if they relapse?
Often our graduates find they only need one or two sessions with a client to free them of smoking. But if your client relapses, there's no need to be filled with dismay and have your self confidence shaken.
If your smoker does relapse, you'll know how to steer them gently back to the non-smoking road using the tried-and-tested responses we'll teach you.
I really enjoyed the training and felt that I learned a lot from the blend of written, audio and visual materials. It was particularly helpful in giving me an overview of what smoking is all about from the point of view of the smoker - we all "know" it's bad for us yet smokers persist in defying logic and continuing to smoke.
Unlocking the reasons why people smoke and learning a range of approaches to help the smoker work against the smoking were key elements for me. All done with the usual clarity, precision and humour which Mark and Roger bring to every course. I have worked with 3 clients since doing the course and all 3 are still non-smokers - the proof of the pudding I think!
So many therapists say that their smoking clients quit after one session. I've found that to be the exception so I ended up cringing in fear and confusion when I got a smoking client… This has some really wonderful information about the nature of addiction/habituation and how people are so different in their responses.
I've always rejected the idea that you only take clients who are 'ready'. I always knew that some kind of segmented approach was needed but I couldn't get a firm handle on how to structure it. This seems really great. It also seems as if it works for any other addictive or habituative behavior.
The How to Stop Anyone Smoking system is based on the Uncommon Knowledge approach to smoking cessation. It's a simple step by step process to make your smoking cessation clients into true non-smokers, developed over 15 years of training therapists, running smoking cessation workshops and 20 years of treating individual clients.
Course prerequisites
To get the most out of the How to Stop Anyone Smoking course, you must have an existing understanding of hypnotic language. Being familiar with using hypnotic language in therapy will make treating smokers much easier. We recommend that you have one of the following:
A diploma or certification in hypnotherapy or NLP


Completed our Uncommon Hypnosis course


Completed our Uncommon Hypnotherapy course.
How the 'How to Stop Anyone Smoking' home study course works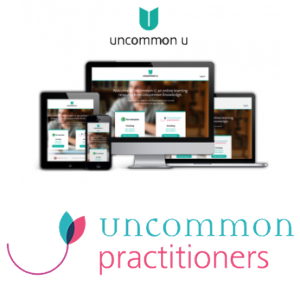 All you need is internet access to learn this highly effective approach to turning smoking clients into non-smoking clients!
You'll be sent your login details for UncommonU, our online training center. Within this private login area, you have access to discussion areas where you can ask questions, bounce around an idea with others to further your understanding of the information, or just chat with and get to know your fellow delegates.
And support doesn't end when the course does! From the day your learning commences, you will have continuous access to UncommonU, where you can discuss your learning, get support and develop a community with other Uncommon distance learning delegates.
There'll also be a live Q&A call with Mark later in December. That's where you can ask Mark whatever you'd like and he'll reply personally - just as if you were talking on the phone. You can submit your questions beforehand, or live, and we'll record the session and send it out to you if you miss it, or just want to refer back to it again.
What's included in the 'How To Stop Anyone Smoking Course'?

Comprehensive course notes - a 122 page workbook with overviews and summaries of each session, transcripts of the presentations and checklists to work through, sent to you by post if you opt for the Digital & Physical version, and also available online.


5 audio lectures - which you can listen to in many different ways; on the CD you receive in the post, your computer or tablet or phone


Real client treatment videos - watch Mark treat a challenging smoking cessation client using the Uncommon approach.


A live Q&A call with Mark - where you can ask questions, either live or by email. We also record this for you to download in case you can't make the live call, and it will be available to download the following day (in mp3 format).


Audio overview of whole course summarizing all the techniques from the course to give you a simple way to see how it all fits together, and refresh your knowledge.


Supporting articles including a clear summary of the reframes and metaphors you will employ.


Self test quizzes to embed your knowledge.


Dedicated course support - Kirstin, head of our Uncommon Care Team, will be on hand to answer any queries you might have, via email, telephone or within Uncommon U, our online training platform.


Certificate of completion on successful completion of the course, you will receive a personalized certificate.
PLUS
Our complete 10 Steps to Become a Non-Smoker Hypnosis Downloads program - including ten hypnosis scripts and ten hypnosis audio (mp3) sessions (a $294 value).


An additional 'mind setter' MP3 session for your own use because if you're in the right frame of mind, smoking cessation treatment becomes much easier.


3 'Audio Insights' going in-depth into the psychology behind smoking - titled 'Beating Addictions and Smoking with Hypnosis' and 'Dealing with Resistance' (mp3).
PLUS
Client Attractor Pack read on to find out more about this valuable resource...
So you've done the course and you're ready to take down the tobacco industry, by hypnotically blasting addictions everywhere. You've had a few clients and you're amazed at the success you've had.
But how do you tell the world (or, at least, your community) that you can successfully treat smokers?
Well, we're here to help. As a bonus, everyone who does the How to Stop Anyone Smoking course, will receive a FREE Client Attractor Pack.
Smoking Client Attractor Pack
Ready made marketing materials to bring clients into your practice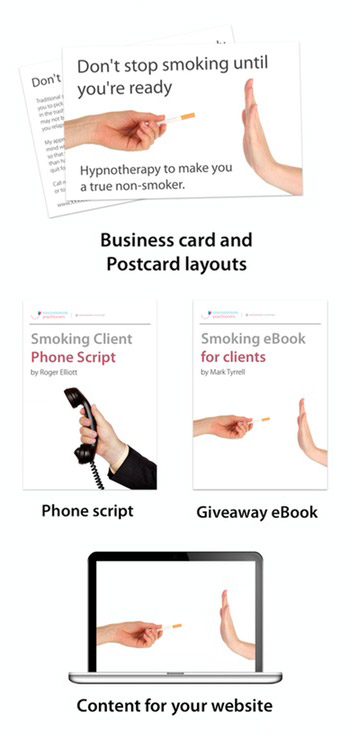 We know how difficult marketing can be. According to the surveys we've done and the discussions we've had with our therapist friends, that's one area that people said they had particular trouble with. We've heard time and time again that they'd prefer to focus on their clients, not on continually drumming up business.
But once you get the resources you need from the Client Attractor Pack, you'll be able to boost the numbers of smokers coming through your door.
The Client Attractor Pack contains:
Postcard layout


Business card layout


Phone script to convert enquirers to buyers


'Get ready to quit course' leave-behind for any presentations you do, or other events you create or attend. You can also email this to enquirers


Content for your website


Attract, convince and convert clients better than any smoking cessation practitioner in your area.
I'd just like to say how helpful I found the course when I had my client last Thursday - it really was a difference of night and day from the old approach I was using to help clients to stop smoking. I felt that I knew how to go about all aspects of the session - my client really seemed to benefit from it and I found the whole experience enjoyable. Prior to doing your course, I actually dreaded getting a 'stop smoking' call, as I felt ill-prepared and always found myself in a battle of wits with the client (which the client always won!)
I really enjoyed doing this course and looked forward to each session I spent working on it. I found all the setting up instructions easy to follow and even fail proof... which for me is a big deal because it has been easy for me to get muddled up with following computer instructions in most other instances (I'm in my 50's and only have basic computer skills at this stage). I really liked the check list at the beginning of each section. I got a buzz each time I ticked another step off and looked forward to the next step. In NLP we call this 'chunking down' and for me it had the effect of feeling steady progress. My ability to learn and retain the information was hugely aided by the multi-sensory system presentations - video presentations, audio and written and even kinesthetic with using the computer and ticking off the steps. I even liked the on-line tests for each section...they were relevant questions, achievable and the results are instantly available (very cool)!
The approach of gradually separating the person (client) from the smoking as part of their identity totally makes sense to me and focussing on care and respect for the power of peoples beliefs is also congruent with my understanding of people.
Money back guarantee

We aim to over-deliver on our promises in order to provide you with an enjoyable and enriching training experience that will get you not only returning for more training, but recommending us to your friends and colleagues!
Part of that goal is our promise that you will find treating your next three smoking cessation clients to be an effective and highly enjoyable experience - for both you and them! If not, simply let us know and we will give you a full refund.
Here's the detail on how it works:
You access the course by clicking the 'Enroll now' button at the bottom of the page.
Your log in details will be emailed to you, so you can get immediate access to the course materials and the comments section where you can introduce yourself to your fellow delegates.
You can begin Session 1 immediately, during which you learn how to create rapport with your client, and understand the true nature of addiction. You listen to the audio lecture for the session and download the materials.
You complete the short test at the end of Session 1, then you move on to Session 2, and so on through the sessions.
As you go along, you ask any questions you have in the comments boxes you'll find on every page, or save them up for the Q&A call.
You dial in for the Q&A call and get to 'meet' other practitioners on the course. Or you wait until after the call and download the audio to listen to at your convenience.
You continue through the course in this fashion until you have completed the Q&A call and each session test.
You receive your certificate through the post from us.
You continue to have access to the course materials online for at least a year, for when you need to check something or need a refresher. And if you choose the Digital & Physical option you'll also have all the written materials and audio in your course book and CD-ROM that we'll send you by mail.
Click here to be notified when this course is running again