Suggest a new hypnosis download and win an iPod Shuffle. The best one each month wins an iPod Nano!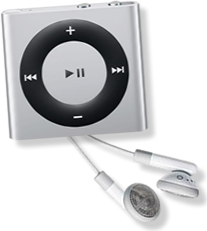 There are 3 iPods to be won every month!
If we make your suggestion into a hypnosis download, we'll send you an iPod Shuffle. And if your suggestion sells the most out of that batch of suggestions in the week following launch, you'll win an iPod Nano! You can keep up with the competition with Hypnosis Downloads on Facebook.
The best suggested download each month will win an iPod Nano! Enter now for your chance to win.