Online home study courses
in hypnosis and therapy skills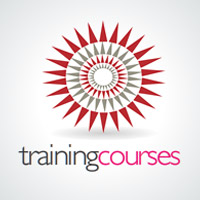 Take Uncommon Knowledge's courses in psychotherapy, counseling and hypnosis techniques from anywhere in the world
As a psychotherapist, counselor, hypnotherapist or interested layperson, you now have access to cutting-edge training from anywhere in the world. The founders of Hypnosis Downloads, Uncommon Knowledge, have trained thousands and now you can access the courses at home.
Packed with video, audio, discussion forums and course materials, the Uncommon Knowledge home study experience enables you to access your training anytime, anywhere and to learn in a way that suits you.
The courses below all use a colorful, interactive approach to ensure your learning is enjoyable, effective and exciting, and all include access to tutors for the duration of your course.
Learn hypnosis to hypnotize yourself and others with over 5 hours of video in our Uncommon Hypnosis course. Read more...
Become a lightning-minded reframing master with this cutting edge course (includes Mark's book 'New Ways of Seeing'). Read more...
A revolutionary, structured approach to get your depressed clients feeling much better within 6 sessions. Read more...
Learn the astonishing Rewind Technique to lift PTSD and phobias rapidly, usually in a single session. Read more...
A totally new approach to hypnotherapy for smoking cessation which totally does away with the old tug-of-war between therapist and client. Read more...
Uncommon Knowledge's unique approach to hypnosis. Whether you're a non-hypnosis practitioner, a CBT-er who wants another tool, or a hypnotherapist who wants to upgrade skills, this course will give you all you need to know about conversational, Ericksonian hypnotherapy. Read more...
Be confident with the most complex or resistant clients by gaining a deep understanding of the psychology of persuasion and advanced hypnotic skills. Read more...
* Results may vary from person to person. This is why we provide a no-questions asked 90-day money-back guarantee to ensure you feel comfortable trying our downloads out. We believe they are the best available, and hope you will too.